How do I contact a Seller?
You can contact a seller directly with questions regarding their products, your purchases, or their wholesale and shipping policies.
Once logged into your Wholesalerie account there are two ways you can contact a seller.
You can locate the Contact Maker button on the Seller Storefront to the right of the Seller Picture. You can also go to the Product Page and look for the Contact Maker link at the bottom right in the product Description section.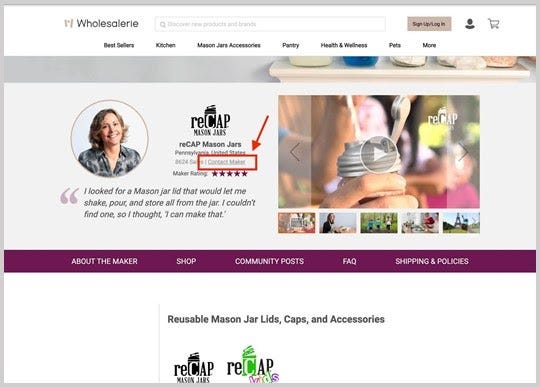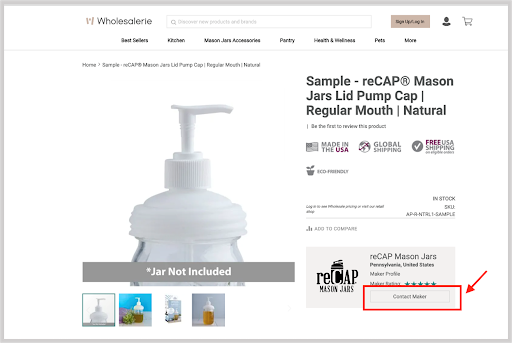 Once you click on the link, a box will pop up. Please be sure to fill out the information accurately and include important details in regards to your inquiry. Once submitted the seller will contact you within 48 hours.