Be part of a people-centered platform where sellers are encouraged to tell their stories and consumers
can feel good about their purchases. By signing up to sell with MakerPlace Inc, you will have access to sell on Wholesalerie.
Why Sell With Us
Offer products at wholesale rates to our active network of wholesalers. We've done the hard work for you and have built a network of trust and reliability.
We manage the nitty gritty details like payment terms, invoicing, and payment collection!
No gimmicks, no tricks MakerPlace believes in fair and transparent transactions. There is no fee to sign up and list your products. Only a 15% referral fee on orders.

Company Profile
Reaching buyers starts with your information-rich Company Profile.
Buyers look for:
Capabilities
Detailed Product Specs
Quality Certifications
Ownership/Diversity Status
Contact Info
Product Images
FAQ's
White Papers
Photos & Videos
And much more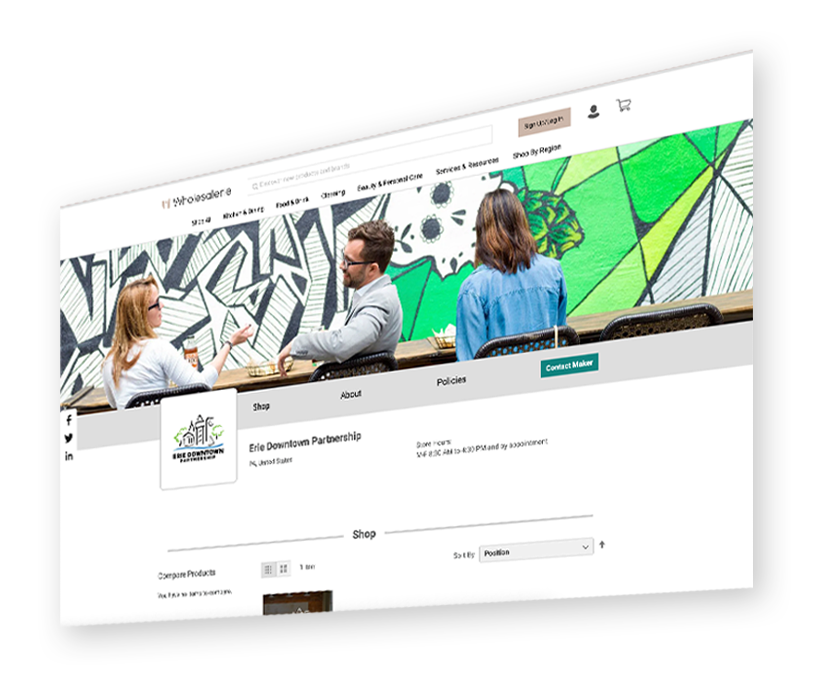 How Does Wholesalerie Compare? Wholesalerie 15% | UNFI 15%-18% | Faire 15%-25%