Welcome to Wholesalerie Rewards
Earn Cash Back on Each Purchase
As a Wholesale buyer, you have opportunities to EARN Reward Points while shopping on Wholesalerie.
Rewards are an added bonus to your shopping experience and just one of the ways we thank you for being a loyal customer.
Ways to Earn Reward Points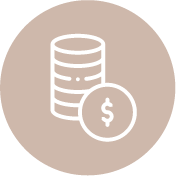 $25/2500 points - Sign up with Wholesalerie and are approved as a wholesale buyer

$25/2500 points - Someone you have invited signs up to buy. The invitation must be sent through your account dropdown

$75/7500 points - The first order a converted invitation places on Wholesalerie.com

$0.25/25 points - Subscribe to our Newsletter

$0.01/1 point - Every $1 spent on an order
Redeeming Reward Points
Your points accumulate in your account and are available to you at the time of checkout. When checking out, you will see the option to "Use my reward points" as a payment method. Check the box if you would like to use the points you've earned on your current purchase. Not ready to use them? You can save the points for your next purchase.
Redeemable reward points can be used in conjunction with other payment methods such as credit cards and PayPal.
1 Reward Point = $0.01

Managing My Reward Points
You can view and manage your Reward Points through your Customer Account. From your account you will be able to view your total points (and currency equivalent), what you have redeemed and your reward point expiration dates.
Reward points will expire 1 year from the date the points were earned.
Create, Share, Inspire and Be Rewarded for Wholesale Purchases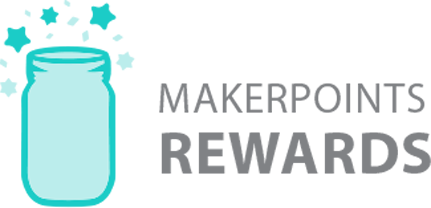 How to Earn Rewards for Wholesale:
Earn points on all of your purchases! Besides spending cash, you can earn points for signing up for the Wholesale newsletter, referring a friend, and more!
Rewards for Wholesale:
Redeem your points for eligible samples and other perks specially selected by our Makers. Redeeming your Points for samples is a great way to try out new products and start building lasting relationships with our sellers.